---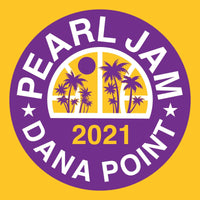 FREE SHIPPING US.
Standard shipping rates apply for INT orders.
Bootleg CDs are shipped directly from Nugs.net.
Items ordered with your CD purchase will ship from the Ten Club

If you have any questions about your bootleg order, please contact Nugs by opening a New customer service ticket at help.nugs.net.

Disc 1
Retrograde
Dance Of The Clairvoyants
Quick Escape
Seven O'Clock
Corduroy
Alright
Daughter
Red Mosquito
Superblood Wolfmoon
I Got Id
Even Flow
Disc 2
Immortality
Given To Fly
Do The Evolution
Better Man
Encore Break
Let Me Sleep
Black
Crazy Mary
Alive