---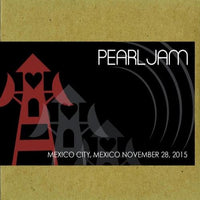 Available in ALAC, ALAC-HD (24 bit/96KHz), MP3(256 kbit/s VBR), FLAC and FLAC-HD (24 bit/96KHz).
Files are downloaded using the Nugster App, provided with download.
If you have any questions about your bootleg order, contact Nugs.net directly by opening a new customer service ticket at
help.nugs.net
DUE TO INCONSISTENT POWER SOURCES USED THROUGHOUT OUR LATIN AMERICAN TOUR, DIGITAL DISTORTION CAN SOMETIMES OCCUR. WHILE NO RECORDING IS PERFECT, IT SEEMS AS THOUGH THIS SHOW EXHIBITED A LITTLE MORE OF THIS DISTORTION THAN NORMAL. WE HAVE THOROUGHLY EXAMINED THE RECORDINGS AND HAVE DETERMINED THAT WE'VE DONE ALL THAT WE CAN TO ELIMINATE THIS PROBLEM.
Disc 1
Pendulum
Release
Elderly Woman Behind The Counter In A Small Town
Why Go
Mind Your Manners
Do The Evolution
Breakerfall
Corduroy
Garden
Even Flow
Daughter
Want You So Hard (Bad Boy News)
Sirens
Disc 2
Given To Fly
You Are
Lightning Bolt
Rearviewmirror
Encore 1 Break
Throw Your Arms Around Me
Sleeping By Myself
Imagine
Comfortably Numb
Animal
Save You
Faithfull
Disc 3
Black
Porch
Encore 2 Break
Last Kiss
Jeremy
Better Man
Alive
Rockin' In The Free World
Yellow Ledbetter